Staycation New York Style with Equinox Hotel at Hudson Yards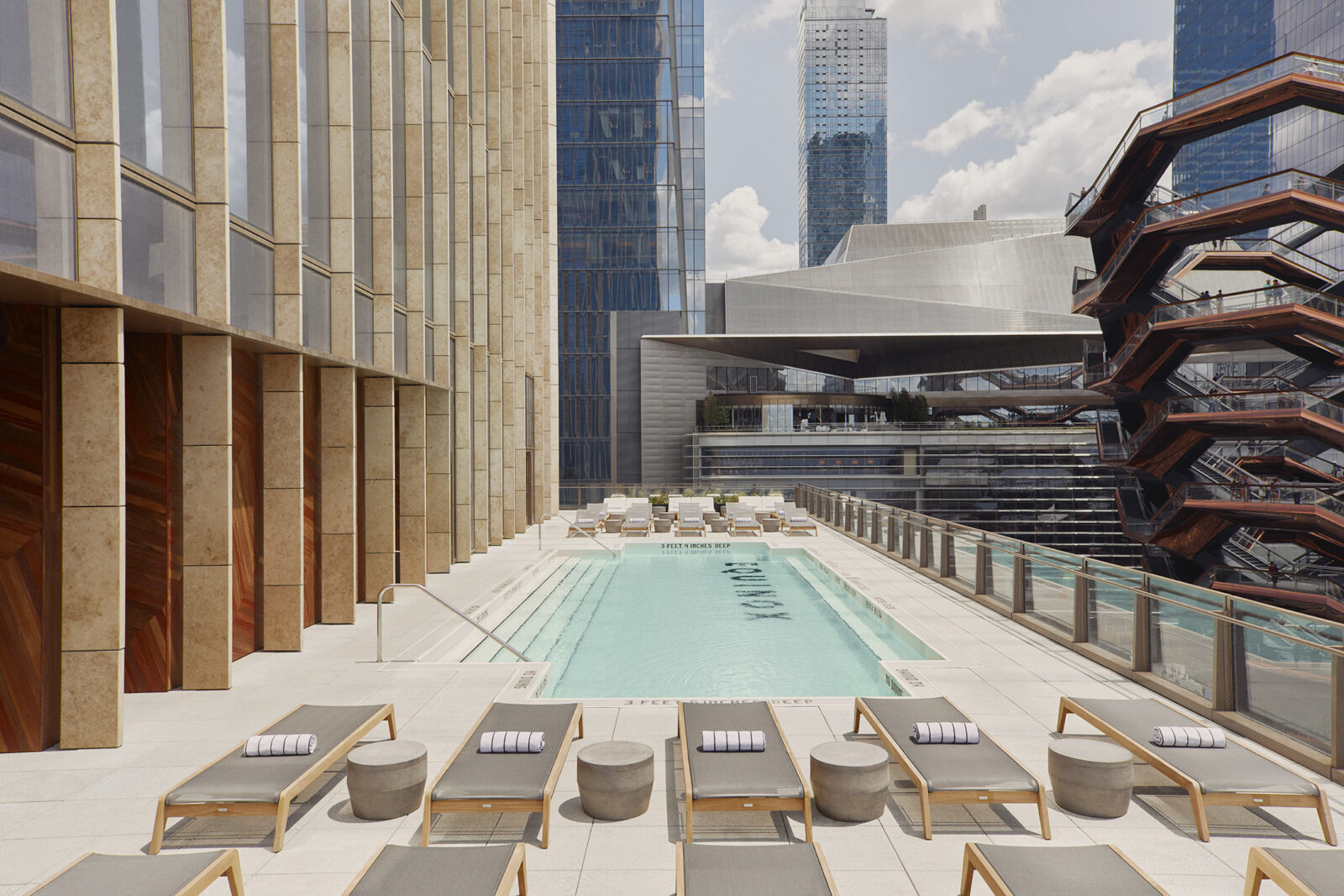 photo courtesy of the Equinox Hotel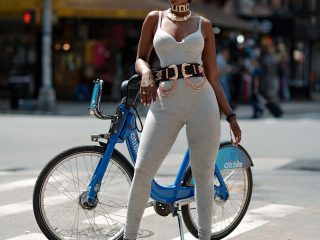 Tanyka Renee
An American travel and fitness journalist, author, former pro-athlete and…
Staycation season for the win at the Equinox Hotel
The weather is feeling real "babe; my phone died" right now. We outside…on the boat, by the pool, shopping and bopping. Hudson Yards is the perfect place to do all the above. As a New Yorker, I try not to leave the city in the summer. The divine summers make me forget all about the winter's abuse. Staycations are how I get away in my town. Here is my itinerary on how to live it up for 48 hours in Hudson Yards.
Check-In: Equinox Hotel
The self-proclaimed "Fittest Hotel in the Earth" is much more than just a hotel with a gym. This 5-star hotel is ART that exudes trendy vibes but without all the stylish people. Every corner is Instagramable, but not every Instagrammer can afford the price point. In the heart of the Hudson Yards, everything is within walking distance.
Make sure you make a reservation at one of my favorite spots below: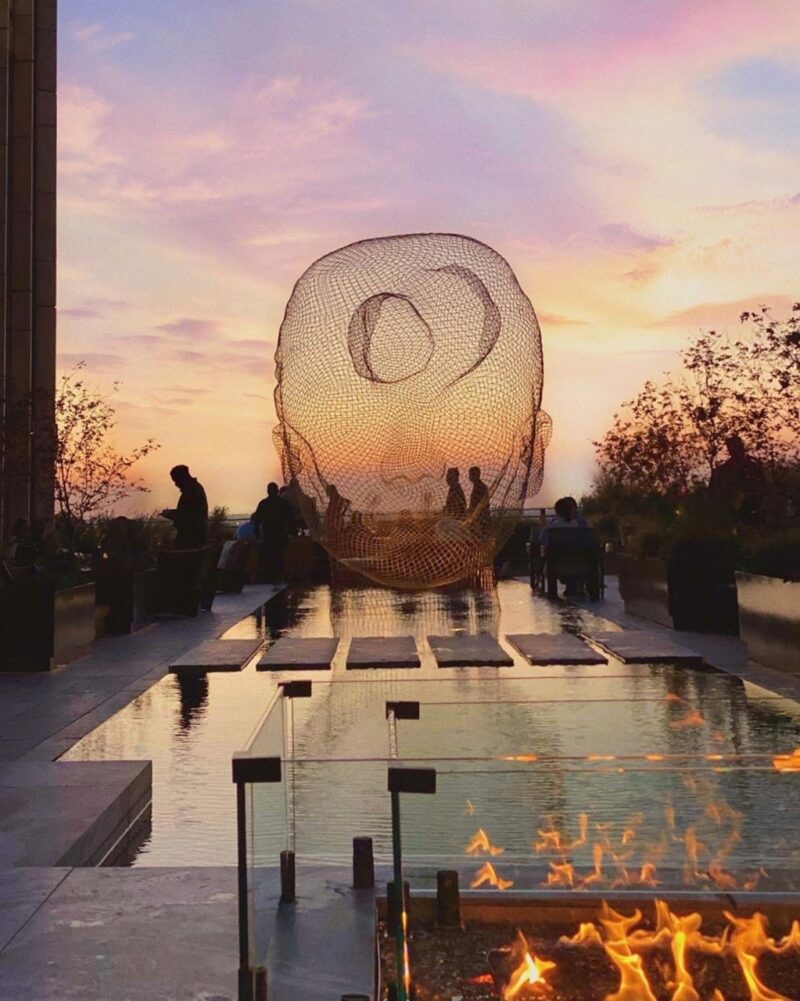 Electric Lemon
Soulful food starts with stellar ingredients.
A seasonal American restaurant celebrates the passionate farmers, growers, and artisans of the Mid-Atlantic, transforming their new products into clean, conscious cuisine that puts flavor at the forefront. Offering stunning views from the 24th floor of the Equinox Hotel, located within New York City's Hudson Yards, Electric Lemon's sleek, expansive dining room and serene alfresco terrace make up the ideal multi-use day-to-night setting. Equinox members, hotel guests, visitors, and locals alike are empowered to embrace the space whenever and however they'd like — proper nourishment for a community, delivered on your own terms.
Peak NYC
Peak is a stunning restaurant, bar, and event space located on the 101st floor of 30 Hudson Yards, the development's tallest building. Managed by Rhubarb Hospitality Collection (RHC), Peak is a modern American destination, blending stunning views of New York City with elevated menus, a vibrant atmosphere, and warm hospitality. At the 1,296-foot tall tower summit, Peak soars one level above Edge – the highest observation deck in the Western Hemisphere.
Hotel Favorites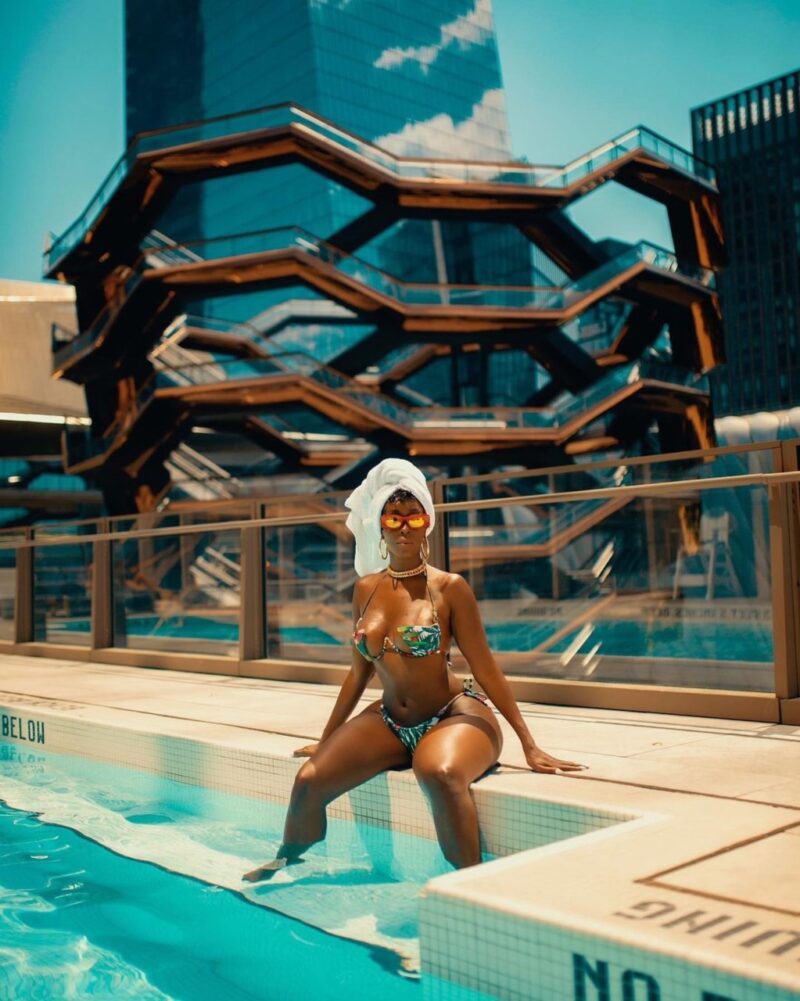 The Pool
Take a dip or push your performance in our 25-yard indoor saltwater lap pool. Take relaxation to another level by visiting the outdoor terrace and pool, which overlooks the city skyline and Hudson River for a one-of-a-kind NYC experience. The outdoor pool + terrace are now open for the season.
The Room
Designed to anticipate and meet every need, the luxury rooms + suites are perfect for celebrating, recharging, or even getting your work done. And for when the day is done, the hotel has created the ultimate sleep chamber: dark, quiet, and cool.
The Gym
You're in! When you stay at Equinox Hotels – you become an Equinox Fitness Club member for the duration of your stay.
At Equinox Hudson Yards, unlocking your potential takes center stage. With unparalleled views of Vessel and the Hudson River seen through floor-to-ceiling windows throughout the strength and cardio floors — you've never worked out like this before.
Featuring best-in-class equipment and expertise, you need to reach new heights, set your goals, then set your sights on results.
Things To Do in The Area
The Edge
Edge is the highest outdoor sky deck in the Western Hemisphere located at 30 Hudson Yards, with a one-of-a-kind design. It's suspended in mid-air, giving you the feeling of floating in the sky with 360-degree views you can't get anywhere else.
Look 100 stories down from the thrilling glass floor, lean out over the city on angled glass walls and sip champagne in the sky.
You've never experienced New York like this before.
https://www.edgenyc.com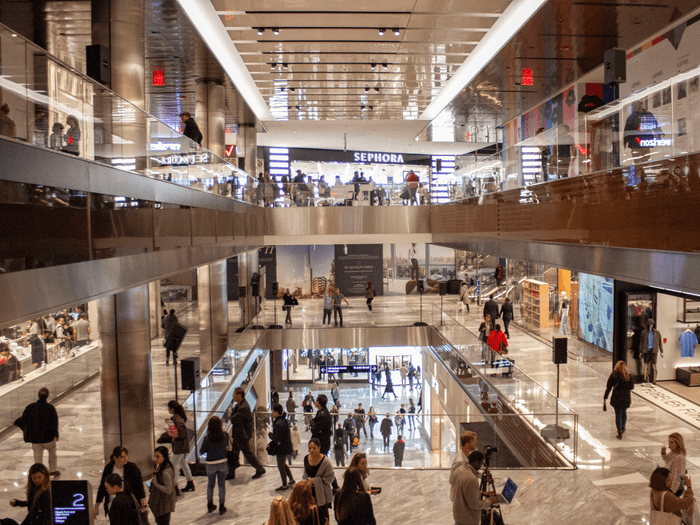 Shopping
Hudson Yards New York luxury shopping and dining 
From health and beauty to entertainment and services.
https://www.hudsonyardsnewyork.com/shop
Hot tub boat tour – Sea the City 
BYOD – Bring your own Drinks
Departing just 10 min from Manhattan, tours are 90 minutes in length. Traveling down the Hudson River, guests will see breathtaking views of the Manhattan skyline as they head towards Liberty Island. The boat circles the Statue of Liberty before making its way back up the Hudson to home. The tubs are professionally maintained with chlorinated spas. Health standards consistent with CDC guidelines are maintained at all times. Towel rentals are available. Coolers, Ice, and Cups are provided free of charge. 
https://www.seathecity.com/hot-tub-boat-tours/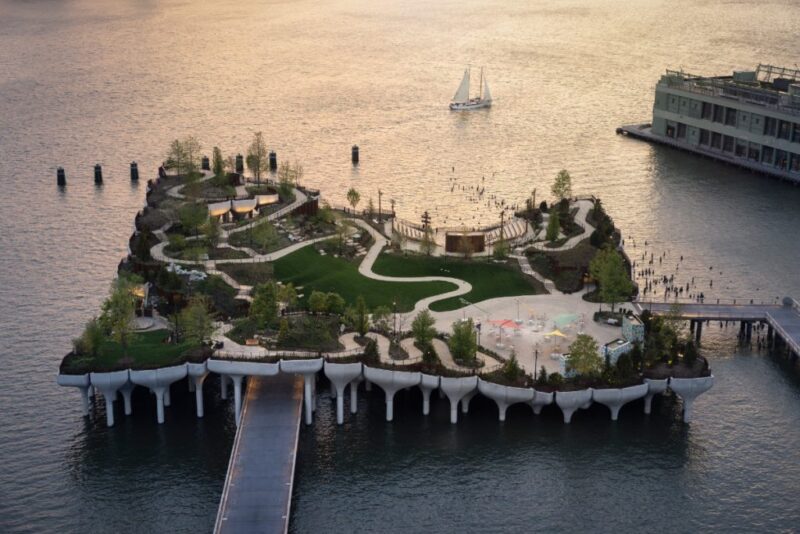 Little Island
In 2013, Barry Diller of the Diller-von Furstenberg Family Foundation, in partnership with Hudson River Park Trust leadership, embarked on the unique opportunity to envision a solution for the repair and reactivation of Pier 54, recently damaged by Hurricane Sandy. Diller chose to reimagine an entirely new type of public space for New York, one that would create an immersive experience with nature and art.
https://littleisland.org
Related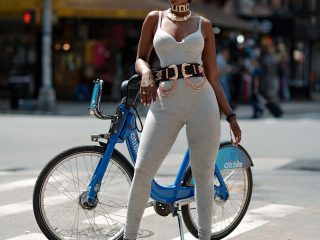 Tanyka Renee
An American travel and fitness journalist, author, former pro-athlete and holistic nutritionist.