David Beckham honored at UEFA President's Award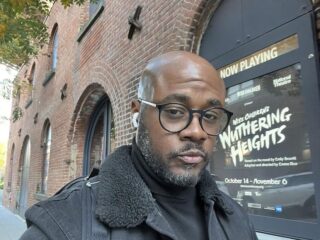 Daniel Watson
Founder - A self-driven entrepreneur within the creative and technology…
David Beckham spoke proudly about his great career when he was presented with the 2018 UEFA President's Award in Monaco.
David Beckham has expressed his considerable pride at being the recipient of the 2018 UEFA President's Award.
The English star received the award from UEFA President Aleksander Čeferin at the UEFA Champions League group stage draw ceremony in Monaco on Thursday, August 30th.
"It's amazing to be up there with some of the best," said the 43-year-old Londoner about the award. "So I'm very honored, honored to be here, to be part of such a special event."
"I've been lucky to have played with some of the biggest clubs with some of the best players in the best teams, under some of the greatest managers."
"We all followed David's career, and he was a fantastic football player," said Mr. Čeferin. "He changed football image-wise."
Beckham – also described by Aleksander Čeferin as "a true football icon of his generation" – began his rise to the top in 1992.
The midfielder made his name over a decade with Manchester United, with whom he won the UEFA Champions League in 1999 thanks to a sensational last-gasp comeback against Bayern Munich – United scoring twice in added time in the Barcelona final to come from behind and take the trophy. "Winning the Champions League the way we won it was incredible," Beckham reflected.
Beckham won six English Premier League titles before moving on to Real Madrid for a four-year stint in 2003. He also played for LA Galaxy and had a loan spell with AC Milan, before ending his career with Paris St-Germain in 2013.
Beckham – renowned for his innate ability to bend free-kicks around defensive walls – is one of a distinguished group of Englishmen to have represented his country more than 100 times. He made 115 appearances for England in all, scoring 17 goals, and played in three FIFA World Cups and two UEFA Euros.
His 20-year career with clubs and country spanned 762 appearances and 130 goals, along with numerous assists, not least because of his prowess in creating goals from set-piece situations.
He was named in the UEFA.com users' Team of the Year on two occasions, in 2001 and 2003, while in 1999, he was the runner-up behind Brazilian ace Rivaldo in the Ballon d'Or.
Alongside his glittering career as a player, Beckham has shown a beating heart for people suffering hardship and poverty.
In 2015, he set up 7: The David Beckham UNICEF Fund, aimed at helping children by tackling issues such as bullying, violence and child marriage, while also ensuring youngsters have the chance to attend school and have an education.
"The biggest and best game around the world has the opportunity to change children's lives," said Beckham. "It's about being there for these kids – there are children in the middle of nowhere watching this game, and they have heroes playing in the Champions League."
"It's one of my proudest things to be involved in an organization that does so much for so many children around the world."
"He uses the power of football to help disadvantaged children all around the world," added Aleksander Čeferin. "So for me, he was the most obvious choice for this award."
Related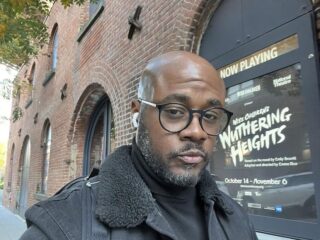 Daniel Watson
Founder - A self-driven entrepreneur within the creative and technology industries. His motto is that professionals in every field, especially creative design must be aware of the constant changes within a demanding industry to possess the flexibility and imagination to stay ahead of the trends.