Vegan Products for Supple Skin, Raw Sugar Product Review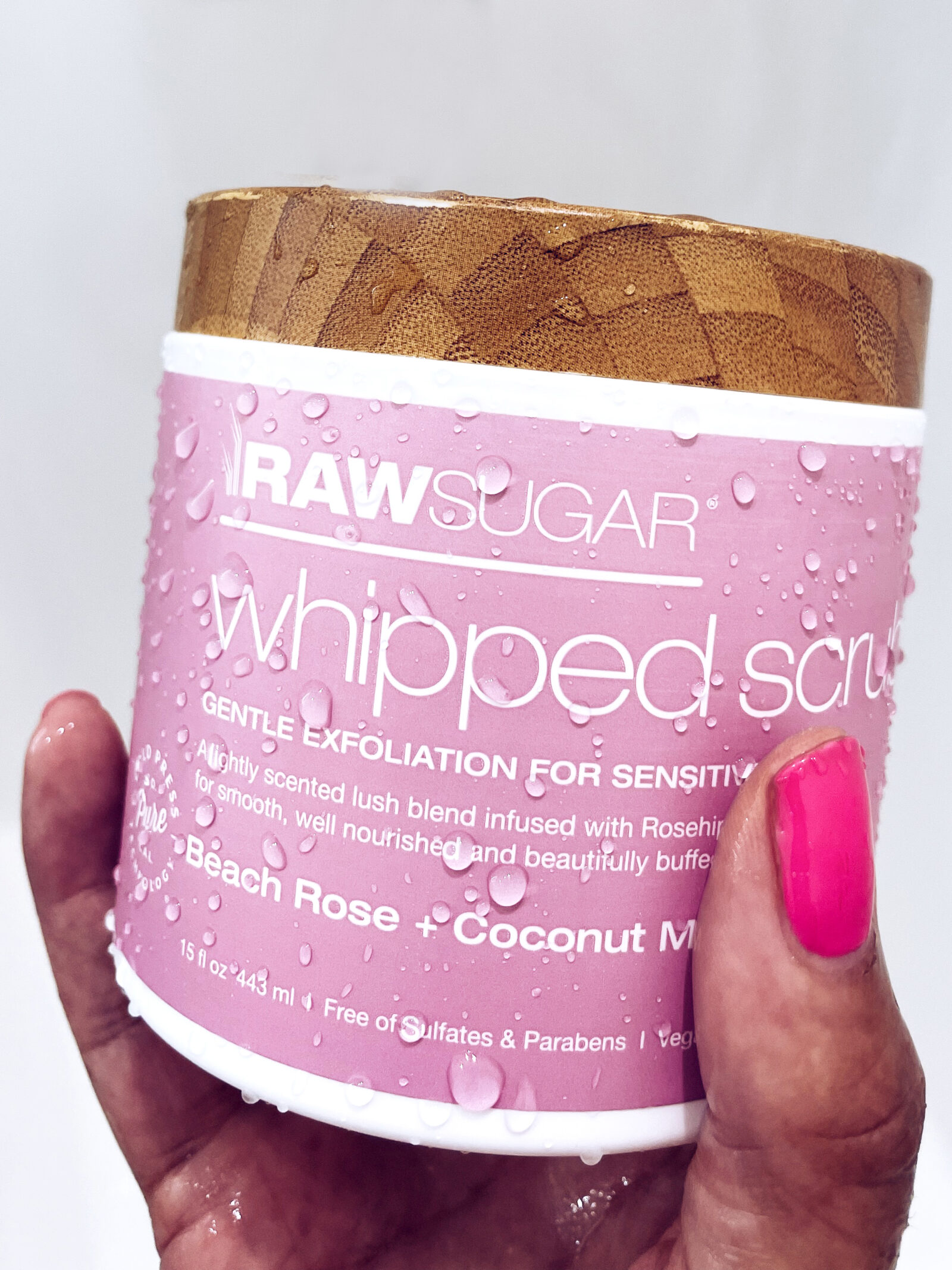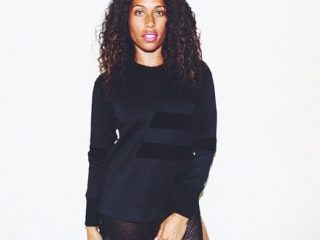 Heather Perry
Heather is a photographer and writer obsessed with fashion-y things…
A vegan lifestyle doesn't only have to include what you put in your body but can also include the products you put on it. We previously wrote about the basics of clean beauty,  you can reference it here. We are always excited to find clean products to add to our self-care routines. It's a bonus to find products made by companies that aim for the better of people and the planet, this is where Raw Sugar enters the building.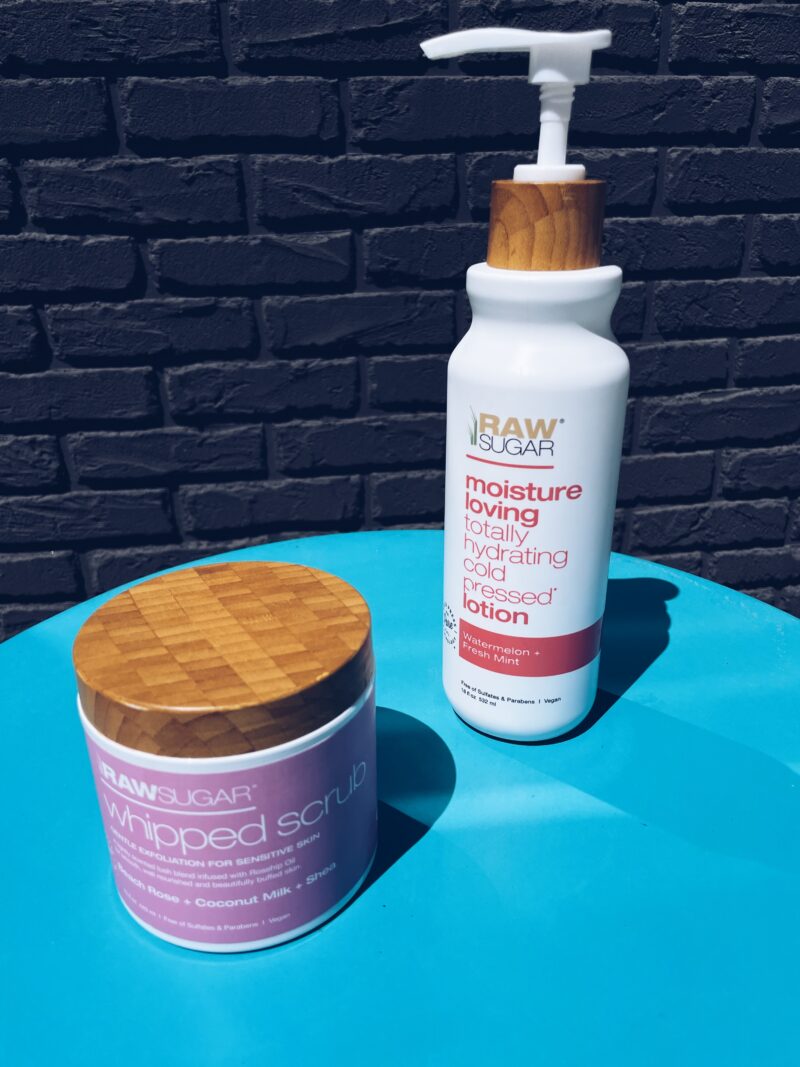 Founded in 2014 in Southern California, Raw Sugar's mission is to create clean and healthy products that are accessible and affordable to everyone. This natural lifestyle brand aims to promote products that nourish both the body and soul. Utilizing organic extracts and plant-derived ingredients Raw Sugar products embody high quality. Spending the summer soaking up the sun, I was excited to try products from their line and see if they could keep my summer skin hydrated and beach ready.
Exfoliate & Hydrate
I like to hit the beach or pool with smooth skin, so first up is exfoliating. I tried the Beach Rose Whipped Scrub which provides gentle exfoliation. It contains coconut milk, shea butter, and rosehip oil. The scrub has a medium whipped consistency and spreads nicely on the skin with a nice light granular exfoliation. Once washed away, my skin felt smooth and ready for step two, hydration.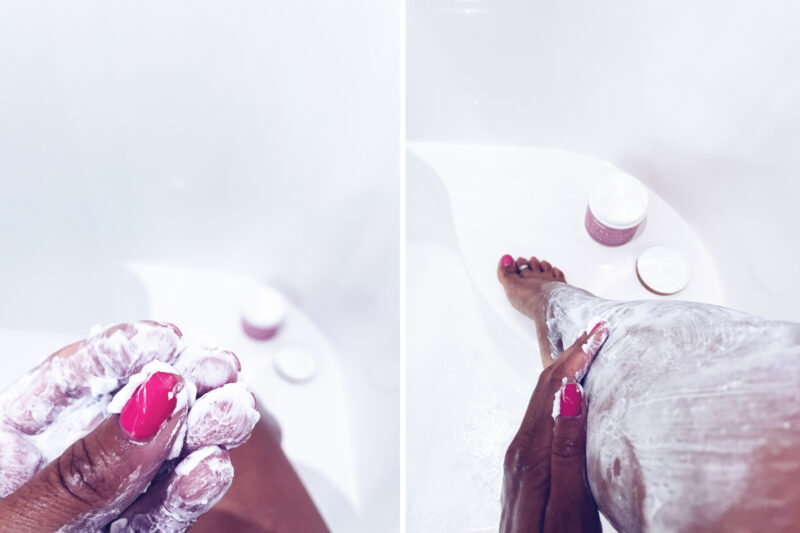 For hydration, I tried the Moisture Loving Totally Hydrating Cold Pressed Lotion. The watermelon and fresh mint scent is delicious and perfect for sunny summer days. Free of sulfates and parabens, the lotion also contains safflower seed oil, aloe vera leaf juice, and jojoba oil. As the directions on the bottle state, massage in and let the hydration begin.
Overall I am impressed with the quality and affordability of the Raw Sugar products. I am keeping the scrub and lotion in my rotation and will try more from this brand I believe is a new favorite.
Related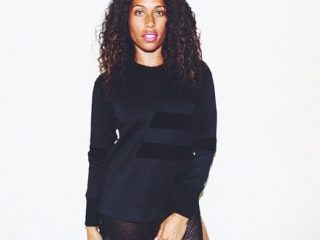 Heather Perry
Heather is a photographer and writer obsessed with fashion-y things and getting on planes. Follow along as she shares her adventures in travel and fashion paired with her love of photography, and the written word.