Skin Care Tips with LimeLife for the Active Lifestyle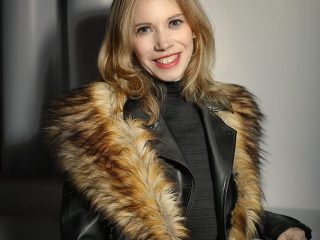 Basic Skin Care 101
Running, playing golf or simply being outdoors can weather our skin causing premature aging, and skin cancer. Following a proper skincare regime for the active lifestyle will keep you looking ageless and healthy.
I asked Leslie Hucul, an independent beauty guide with LimeLife by Alcone to share her tips. She said, "For an active lifestyle, I recommend starting with a quick basic regimen that is easy to follow. Keeping your face clean is primary, and using the correct products for your specific skin type. Make sure to exfoliate weekly to remove all dead skin cells and of course sun protection. Three of my must-have products for someone with an active lifestyle is our mascara, botanical foundation, and our oil strike finishing spray."
Overall, use a good cleanser and moisturizer suitable for your skin type, and don't forget to apply sunscreen.
Leslie adds, "One thing that most people seem to forget about is to exfoliate."
As a runner, it is important to drink plenty of water to stay hydrated and this is also good for your overall skincare.
To keep our skin sun-safe, Leslie suggests:
"I recommend using our One Drop Wonder in combination with our moisturizer.  It contains a single ingredient called Promiera Oil.  It is full of antioxidants, rich in Omega-6 and UV protective.  It repairs damaged and aged skin cells and helps heal many common skin Issues. SPF is vital, and our New SPF releases August"
Overall, exercising and making healthy food choices will improve your skin health. Remember to cleanse, moisturize, and exfoliate once a week. And, don't forget the sunscreen before lacing up to run or play outdoors.
For more information about Limelife products and how you can keep your skin healthy contact Leslie directly at [email protected]
Related