Trendy Fusion Brunch Spots in San Francisco: Our Picks

photo credit Albert Kennedy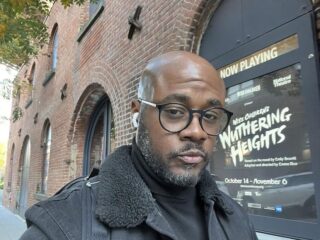 Daniel Watson
Founder - A self-driven entrepreneur within the creative and technology…
OUR SIX TRENDY FUSION BRUNCH SPOTS TO VISIT IN SAN FRANCISCO
Whether you're in the mood for French-inspired cuisine, Italian-inspired dishes or a unique twist on traditional brunch fare, San Francisco has plenty of trendy spots to satisfy your cravings. With the city's diverse culinary scene, there's something for everyone to enjoy, making brunch the perfect weekend indulgence.

Foreign Cinema
Foreign Cinema, located in the Mission District, is one of the most trendy brunch spots in San Francisco for fusion food. The restaurant is known for its unique combination of film screenings and cuisine, which draws a crowd on the weekends. One of their specialties is the "Croque Madame," a French-style sandwich made with Black Forest ham, gruyere cheese, and a fried egg on top. Another popular dish is the "Crispy Pork Belly Hash," which is served with potatoes, roasted peppers, and poached eggs.
Check out Foreign Cinema's menu here.

Plow
Plow, located in the Potrero Hill neighborhood, is another popular brunch spot for fusion food. The Plow is known for its farm-to-table approach, using locally sourced ingredients in its dishes. Their most popular brunch dish is the "Plow Breakfast," which includes two farm-fresh eggs, crispy potatoes, and a choice of either house-made sausage or bacon. Another specialty dish is the "Lemon Ricotta Pancakes," which are light and fluffy and served with fresh berries and syrup.
Check out the Plow's menu here.

Kitchen Story
For a unique twist on traditional brunch, check out Kitchen Story in the Castro district. Their most popular dish is the "Millionaire's Bacon," which is thick-cut bacon baked with brown sugar, black pepper, and cayenne pepper for a sweet and spicy flavor. The restaurant also offers unique twists on classic brunch dishes, such as the "Eggs in Jail," which is a combination of baked eggs, bread, and avocado.
Check out Kitchen Story's menu here.

Mama's on Washington Square
Mama's on Washington Square is another popular brunch spot in San Francisco, known for their fusion of American and Italian cuisine. The restaurant has been a local favorite for over 50 years, and the wait for a table can often be long on weekends. One of their signature dishes is the "Dungeness Crab Benedict," which is made with freshly caught Dungeness crab, poached eggs, and hollandaise sauce on an English muffin.
Check out the Plow's menu here.

Zazie
Zazie in Cole Valley is known for its French-inspired brunch dishes, such as the "La Mer Poached Eggs" with smoked salmon, asparagus, and hollandaise sauce. The restaurant also offers vegan and gluten-free options, making it a popular choice for a variety of dietary needs. On weekends, the outdoor patio is a prime spot for people-watching and soaking up the San Francisco sun.
See Also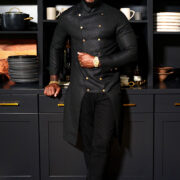 Check out Zazie's menu here.

Beretta
Another popular brunch spot in the Mission District is Beretta, known for its Italian-inspired brunch dishes and extensive cocktail menu. The restaurant offers a variety of sweet and savory brunch options, such as the "Baked Eggs with Fennel Sausage" and the "Ricotta Pancakes with Blueberry Compote." The outdoor patio is a popular spot for groups to gather and enjoy the lively atmosphere.
Check out Beretta's menu here.
If your restaurant is interested in being featured in our Savory column, please email [email protected] with the subject line Savory – Great Eats.
Related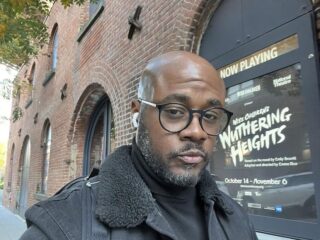 Daniel Watson
Founder - A self-driven entrepreneur within the creative and technology industries. His motto is that professionals in every field, especially creative design must be aware of the constant changes within a demanding industry to possess the flexibility and imagination to stay ahead of the trends.