No B.S. Skincare Launches New Activated Charcoal Peel-Off Mask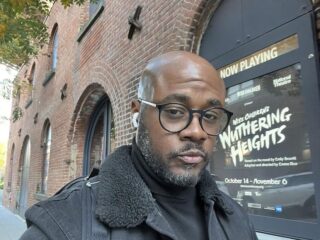 Daniel Watson
Founder - A self-driven entrepreneur within the creative and technology…




View Gallery
Clean Beauty Treatment
Breaks Cycle of Fads and Irritation
"We've added several powerhouses that go beyond the detoxifying properties of activated charcoal," says Diana Briceno, Founder of No B.S..
The name says it all No B.S. Skincare is devoted to stripping the beauty industry of all the B.S. one product at a time and is now launching a peel-off charcoal mask without the toxic crap. We've all seen the viral videos where beauty fans experience sheer pain and panic, as they peel their skin off and are left with an irritated face. But why does a charcoal mask have to be agonizing? It doesn't, it's total 100% B.S.! And No B.S. is once again ready to breakthrough this B.S. by introducing the first pain-free and clean beauty Charcoal Detox Peel-Off Mask.
With detoxifying, activated charcoal and a powerhouse of purifying ingredients to purge and rejuvenate skin, the No B.S. Detox Charcoal Mask removes all the toxic sh*t on your face with none of the bad stuff: no parabens, no sulfates, no phthalates, and no synthetic fragrances, and it's vegan! In just 20 hydrating minutes, activated charcoal draws out impurities from pores like a magnet, while plant stem cells, garden cress extract, and squalane smooths, hydrates, brightens and even reduces the signs of aging.
"This mask is not a one-off pore cleansing IG experiment. It's a rich treatment that can be used as often as you'd like and will actually show visible results the first time around, and show amplified results with frequent use."
To apply, spread a liberal amount of the gooey goodness to clean, dry skin, avoiding the lips, eyes, eyebrows and hairline area. Entertain yourself for 20 minutes (or until dry) and peel away gently. Then, you're immediately ready to take on the world with a fresh face, without the battle wounds.
The Charcoal Detox Peel-Off Mask will be available for purchase at amazon.com in early July, with the 90ML/3 oz bottle retailing for $45.00.
ABOUT NO B.S.
No B.S. introduces a new kind of skin care made with potent plant-based ingredients and powerful, scientifically-proven heavy hitters with none of the bad stuff. No B.S. challenges the beauty industry, swapping harmful chemicals for clean components, sans unnecessary synthetics. Uncomplicated skin care for the boldly authentic, No B.S. defies the industry's obsession with excess. Instead, offering a handful of smart, powerful products that are as low-maintenance as they are effective. All products are responsibly made in America and are never tested on animals.
Related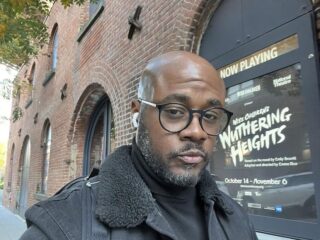 Daniel Watson
Founder - A self-driven entrepreneur within the creative and technology industries. His motto is that professionals in every field, especially creative design must be aware of the constant changes within a demanding industry to possess the flexibility and imagination to stay ahead of the trends.